Meet our Staff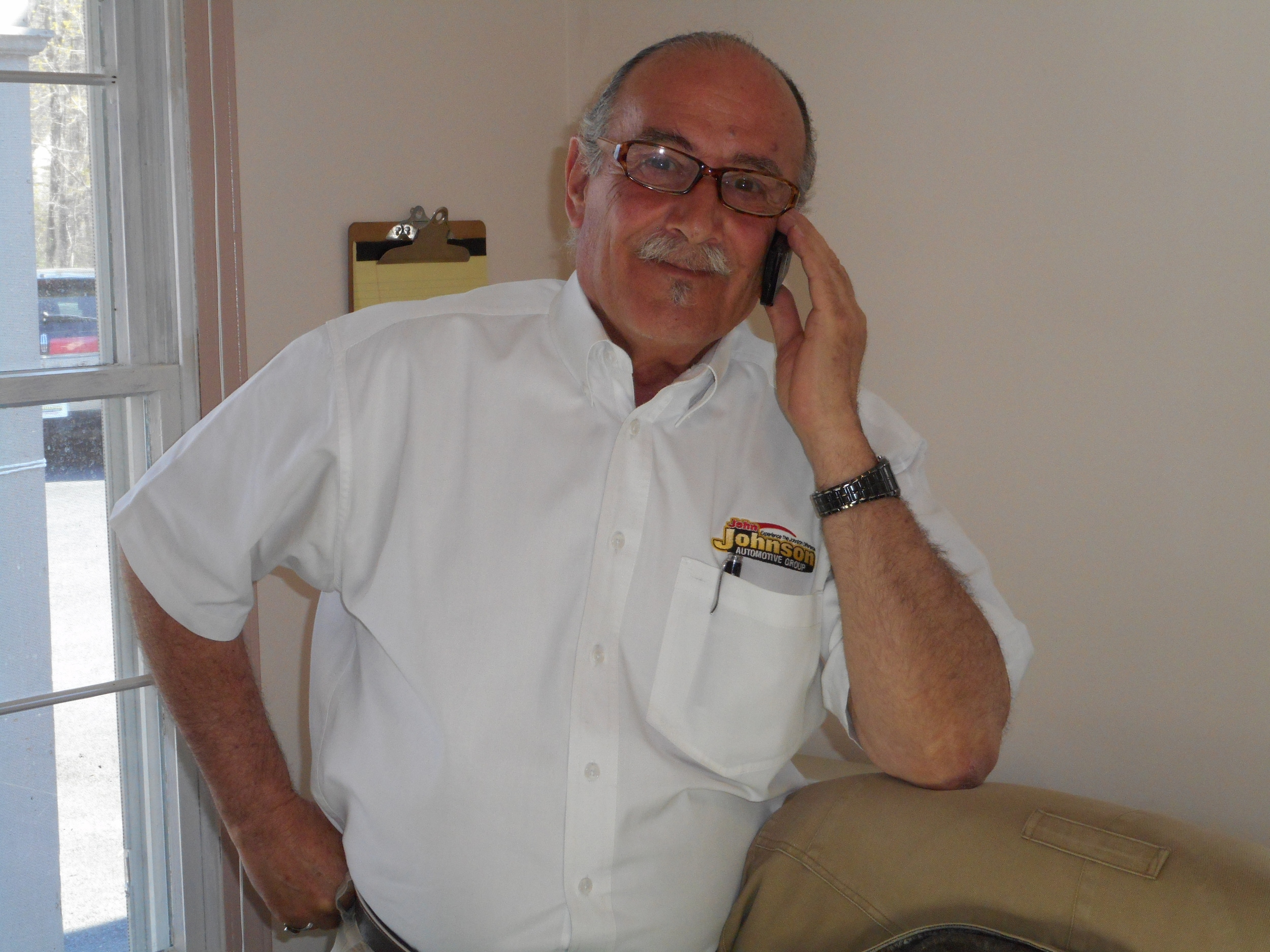 With So Many Happy Drivers in the Greater Hackettstown, Dover NJ and Madison NJ Areas, It's Easy to See Why John Johnson Select Used Cars is Your Trusted Source for Dodge, Jeep, Toyota, Ford and Honda Vehicles
John Johnson Select Used Cars offers a wide selection of quality used cars at competitive prices in Hackettstown  and serving the areas of Parsippany, Dover NJ and Madison NJ.  So if you are looking for that used Dodge, Jeep, Toyota, Ford, Honda or more visit our extensive online inventory.

We like to create relationships with our customers so that when they want to upgrade to a new vehicle we are there to help them throughout the process and we take trade-ins.  We want to ensure that the customer is always happy when they leave John Johnson Select Used Cars.
Drivers Seeking Used Cars in Morris County Find Experience and Professionalism

We realize that buying your next car is a big step and shouldn't be taken without doing your research first.  Here at John Johnson Select Used Cars we are ready to help at any stage throughout the buying process, whether its showing you our vast used inventory or sitting down and discussing financing options.  We want to make this process as easy and enjoyable as it can be for you, so you can get out on the road with the used car you've been waiting for. 

Want to learn more about what used cars we offer? Come by today at 74 Route 46 West Hackettstown, New Jersey 07840 or give us a call at (855) 744-8620.


Our sales team has years of experience and expertise to help identify what you are looking for and ways to help you find the car for you.  Being a used car dealership, we don't always have the specific model you may be looking for but if you fill out a CarFinder form we will be glad to inform you when a vehicle matching your search arrives. 

Customer Behavior Statement
Dear Customers.
Thank you for choosing Johnson for your automotive needs.  We will make every effort to provide a flawless service experience.  We also understand that these are very stressful times for a lot of people, we are happy to discuss ways we can help in reducing your stress. We strive to treat all of our customers with dignity and respect, and ask that the same dignity and respect is shown to all members of the Johnson team.
That said should you raise your voice, use foul language, or bully our employees in any way service will be refused.   We have noticed a significant increase in behavior that is of a threatening nature, behavior of this sort will not be tolerated.  Please note this includes statements made in person, on social media or in any other form.
We are truly grateful for your business and would be happy to discuss any way we can improve your experience.
Thank you